Stop worrying about the future. Start living today.
It's easy to put off estate planning—after all, who wants to think about what will happen when we are no longer here? However, engaging in a comprehensive estate planning strategy is critically important as you plan for the future, giving you peace of mind that you will be able to distribute your assets and receive medical care exactly to your specifications.
By working with an experienced estate planning attorney like Michael "Misha" Gill, you can preserve more of your wealth, minimize your tax obligations and establish a strong plan for the years ahead.
To learn more about how you can establish a sound estate planning strategy for you and your loved ones, schedule a free consultation with Misha today. Our office is centrally located in Alexandria, Virginia. We serve individuals and families throughout northern Virginia. Please call 703-520-2142 or contact us online.
LEGAL MATTERS WE FOCUS ON
In addition to helping you create an estate plan, we also handle guardianships, conservatorships, and probate and trust administration matters.
We help families create their wills, living trusts, power of attorney, healthcare directive, and many more.
GUARDIANSHIPS AND CONSERVATORSHIPS
We represent families in court for guardianship and conservatorship matters in the event of mental or physical incapacity.
PROBATE AND TRUST ADMINISTRATION
We guide you through the probate court process or help you administer your loved one's trust.
WATCH OUR VIDEOS
Misha answers common questions he receives from his clients that can help you start planning for your family.
Press play to learn why you need an advance medical directive.
Press play to learn how to protect your children's inheritance from distant relatives.
Press play to learn why you shouldn't let the probate court determine how your children inherit your assets.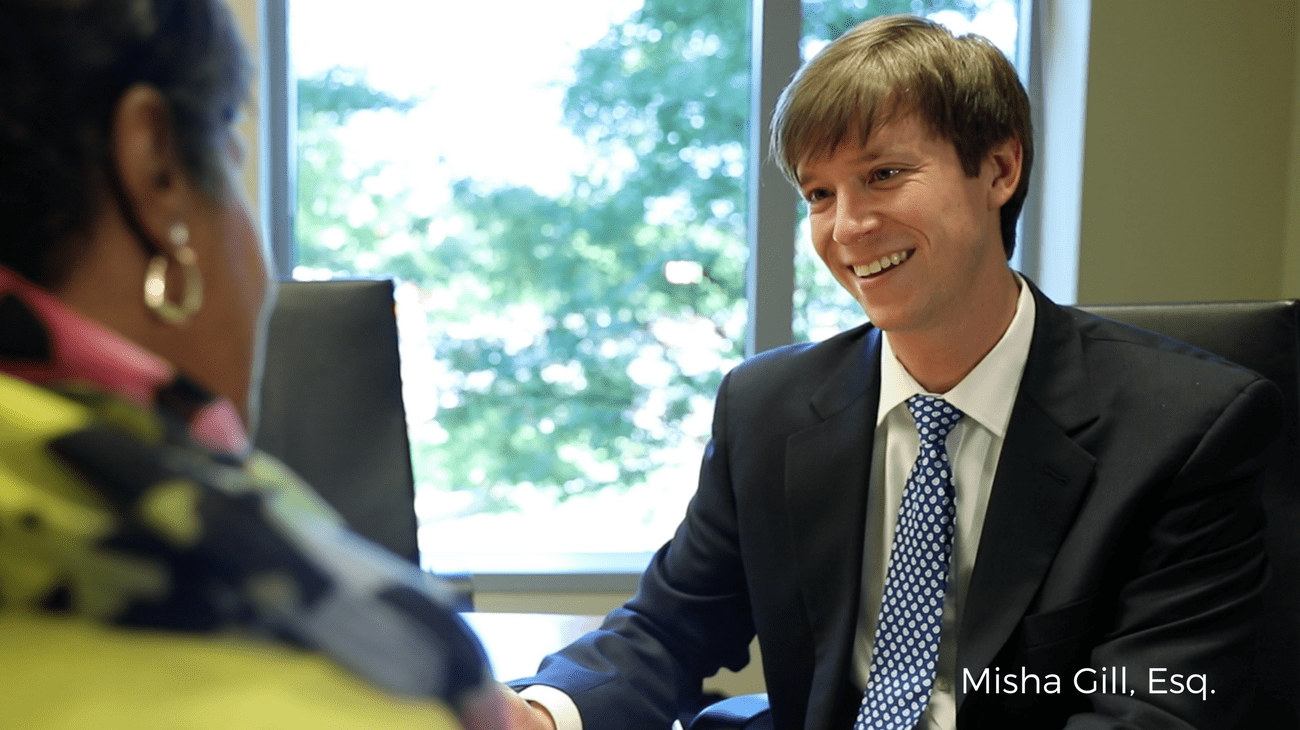 Speedwell Law is a Virginia law firm owned and operated by Michael "Misha" Gill. Misha concentrates his practice in the areas of estate planning and administration, although Misha prefers to use the phrase "personal legal affairs" to describe his practice because estate planning often brings up issues that could be variously categorized as family law, contracts, business, and real estate law, among others. Misha's background in business, finance, and entrepreneurship serve him well in advising his clients on all matters related to their personal legal affairs.
Speedwell Law is named after Misha's Great Grandfather's property near McLean, Virginia. The name pays homage to Misha's Virginia heritage going back to the Pilgrims who landed at Plymouth Rock. Misha is a Son of the American Revolution, and his family has lived in and around Northern Virginia and the District of Columbia going back at least 100 years. Speedwell Law derived inspiration for its logo from the eponymous wildflower, a Virginia native.